ISPO Munich 2022 ( Nov 28th to 30th)
On 28 November 2022, ISPO Munich was back and opened its doors to us. This was 2nd time that we presented our outdoors products with own patented designs to the trade visitors of Europe's largest sports fair.
Within 3 years after COVID-19 appeared on the earth, we have put our heart and soul in the development of outdoors thermo items with our new ideas, new designs and new patents. It took us 3 years to prepare for this exhibition. As a matter of course, our booth had attracted lots of new customers from different areas in Europe, Middle East, Asia and USA.
ISPO Munich 2022 was held from Nov 28th to Nov 30th 2022 (Germany local time) and our booth number was C4.420-1. Most of our new customers were interested in our new model of SS Vacuum Flask 0.75L with string for to-go and SS Vacuum Flask 0.5L with silicone strap for to-go, both of them protected with design patent in China and Germany. Besides that, we also exhibited new model of our lightweight designs, which is protected with utility model patent in China and Germany. Attracted not only by our new designs but also our new fashion colors, our new customers expressed their praise for our products with good quality.
As the only one exhibitor of thermo flasks, we had got to know many new customers of outdoors & sport products, hunting products and camping items. This was a good chance and a new start for us in outdoor and sport business.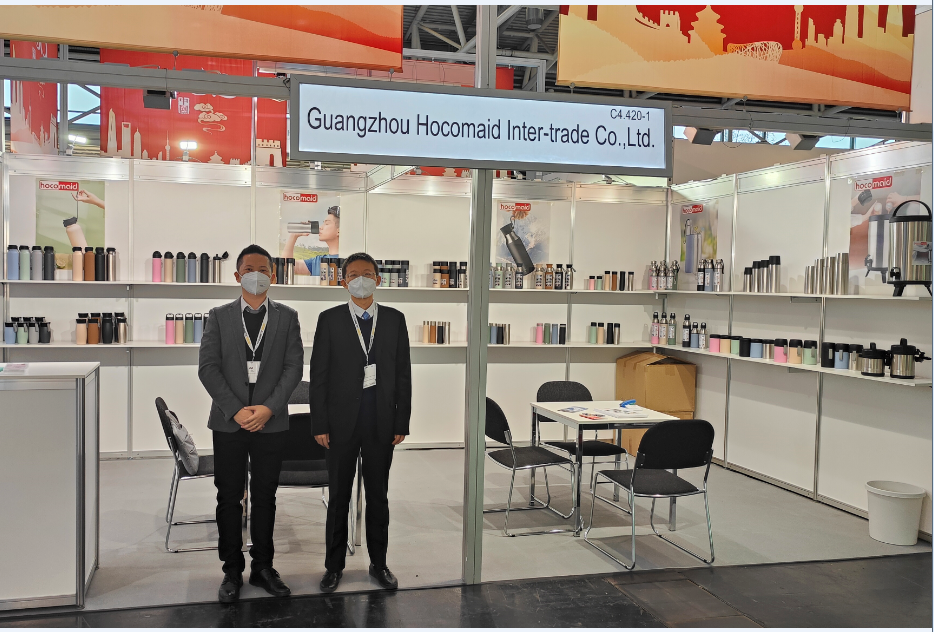 \